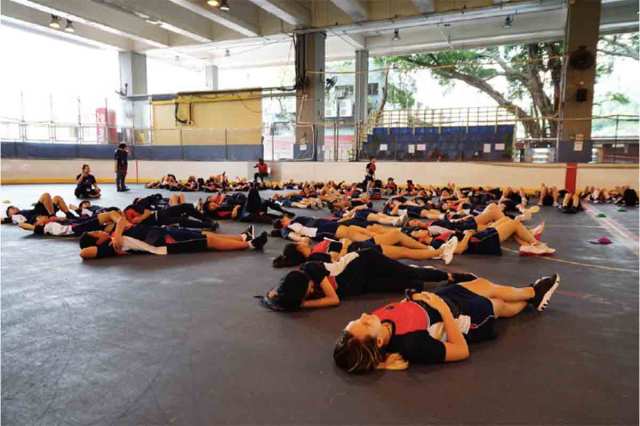 Inaugural Global Be Well Day
What does a whole-school wellbeing day look like? A fantastic day of mindfulness, arts and exercise, and team-building activities it is! Stamford American School Hong Kong today collaborated with over 70 schools around the world to celebrate the Global "Be Well Day" that was initiated by the Cognita schools group. About 40 student activities and parent sessions were organized at this first "Be Well Day", promoting the message of wellbeing through a variety of ways.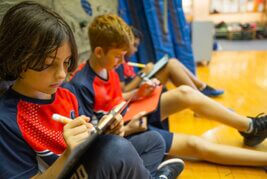 A warm morning hug and hi-five with the school mascot marked the start of the first "Be Well Day" at Stamford, and students began their wellbeing journey shortly after, moving between classrooms to explore different activities. Students refreshed their mind at the "Zen Space" where they practiced mindfulness through a breathing exercise, mindful listening and an internal "weather report" to observe and acknowledge emotions. Another class headed off for an inspiring session about different parts of the brain! They created nerve cells with pipe cleaners to learned about how emotions are processed.
Wellness is nurtured and celebrated at the "Be Well Day" in many ways! In the art rooms, students spread kindness by decorated their own kindness flowers and arranged them onto the "vase". Secondary students discussed and reflected on what gratitude meant for them, and wrote thank you note to people they are thankful for. All these happened while the elementary students made their own healthy yogurt cup after learning about food groups and nutrition.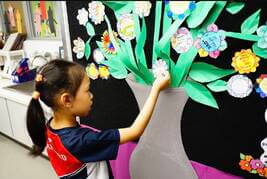 Exercise is a big part of wellbeing, and that was not overlooked. Students were introduced to Bollywood dance, Zumba and Tap dance, while some stretched out their limbs and find balances through yoga, Tai Chi and Ba Duan Jin. The unique drumming session was a huge hit among students, they play and dance to the rhythm and were fully immersed in the moment.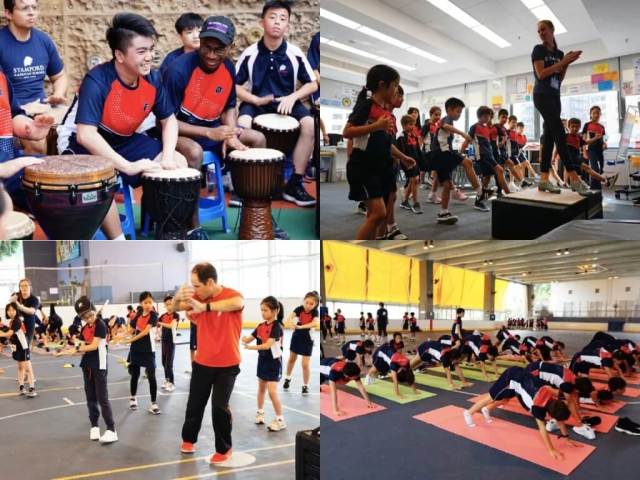 Technology is often said to affect wellbeing, but when put to good use the benefit can be immense! Our students put on the VR goggles and were taken instantly to the scenic Brecon Beacons in Wales for a moment of peace and quiet. They then watched a mindfulness video together with over 45,000 students globally and practiced another round of meditation.
The day ended with a movie and debriefing session for students and teachers, while our parents came in for a boot camp and two tailor parent sessions to learn about digital wellbeing and the importance of physical activities. Everyone left for the day feeling inspired and energized, and perfectly content after giving our own body the attention it deserves.